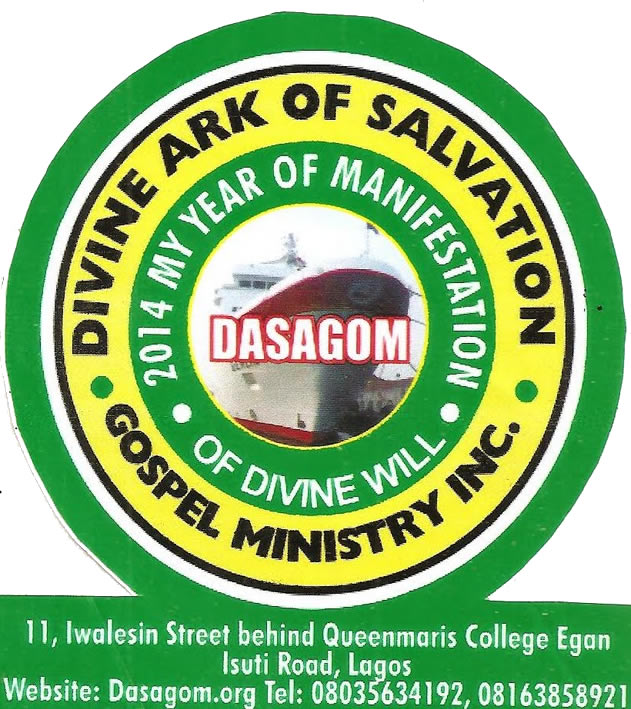 Year 2014 is a year of manifestation of Divine will.
Glory and adoration to God Almighty for this wonderful revelation beyond human imagination.
Divine Ark is a ministry that heaven build by spiritual inclination. The word of God establish it clearly that whe3re there is no prophecy my people perish ____________
God told me two years ago that he will not pass through our beloved country without telling His Servant. He always give us insight into what will happen in the following year.
During our yearly crusade that lead us into 2014, with Fervent prayers, heaven open. He said all what he says concerning 2013 came to pass. He said he will take us out of monopoly of one party state. God said that there will be crack in PDP and it came to pass.
God open my eyes in 2012 see flood and also warned against political and economic melt down.. God is an awesome.
PRAYER POINTS FOR THE YEAR 2014
1. Oh Lord, every battle of curse ground where my mother delivered me htat has now become a demonic entry into my life, die in the mighty name of Jesus Amen. Isaiah 49 vs 25.
2 God Almighty, God of Divine Ark on the day my mother delivered me in travails, she release water and blood by this authority, the evil woman that sat on my 2014 destiny and Divine will of God for my life fall down and die, psalm 20.
3 My God, the woman of affliction that afflicted my life for the past seven years, come out, dance naked and die in Jesus name Amen.
4 Jesus Christ 7 most high God, God of vengeance. I cry out of desert the authority that send me into desert die in the might name of Jesus. (Jeremiah 2 vs 3-6).
5 Holy Ghost 3 God of Divine Ark, God of Divine will, as many that rise against the perfection of your will for my 2014 glory, scatter, catch fire in the mighty name of Jesus.
6 Living God, Holy spirit the blood of crisis that I collected from my mother on the day she deliver me. I cancel and nullify you by the authority of God, Heaven set me free. Amen.
7 Host of heaven, those that have an insight into my life history and encompass me so that your will, will not be fulfilled heaven cast sorrow upon them, scatter and die by fire in Jesus name.